Click here and Below to check out my You Tube channel featuring videos of my mineral collecting trips and caving adventures. Off The Beaten Path Crystals is my channel name. If you enjoy the videos click subscribe.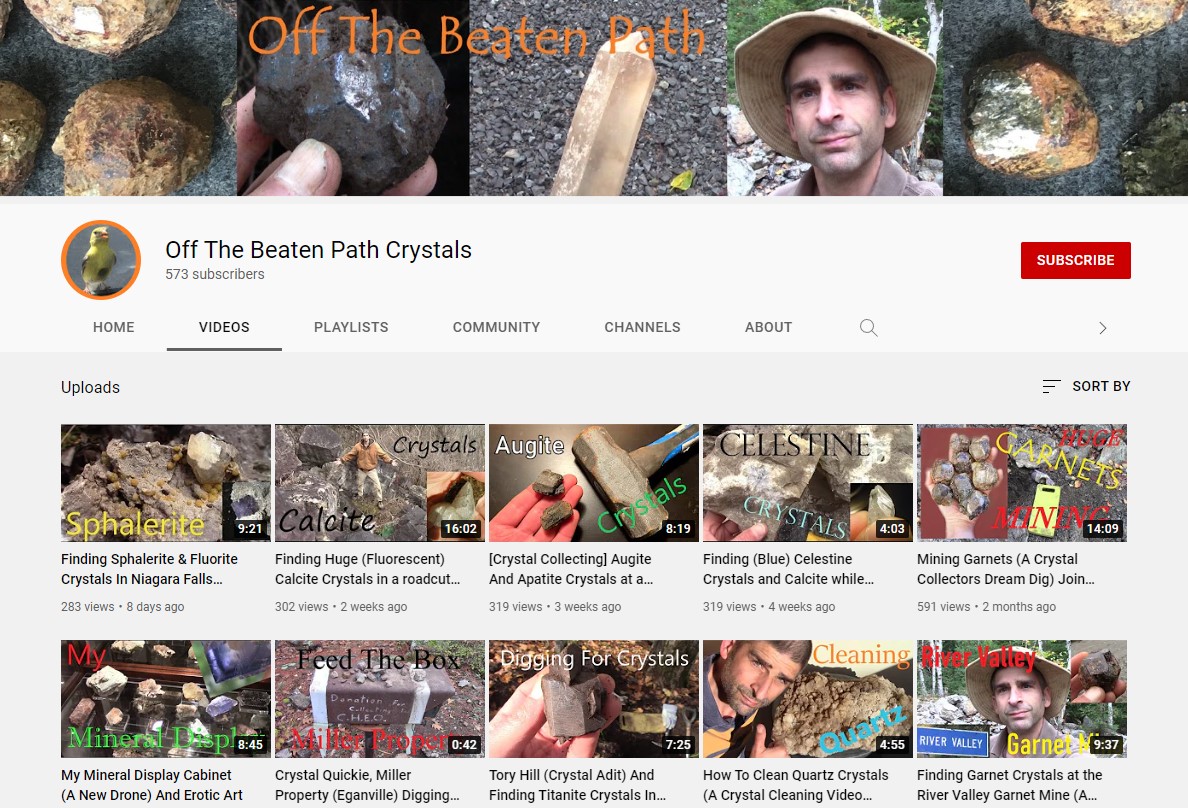 Welcome to my Ontario Caves website. I have created this website to show my fellow cavers and the internet curious the splendid tunnels, passageways and cave formations that lay hidden under our feet.
Caving is a hobby of mine that has developed over the years, half the fun is the hunting, searching and conversing with landowners that is required to find and discover the hidden cave passages. Many caves are located on private property and this is one reason that cave locations are generally not given out, it is up to the land owners who are generous enough to let us on their land if the location is kept secret and if pictures can be posted.
One purpose of this site is to provide information to people who have a desire to learn more about caves, a database of clubs and cave related links for people to explore.
I have divided Ontario up into three graphical regions to keep track of the caves. No sensitive cave locations or locations of caves on private property are listed on this site, this is for the protection of the caves as well as the privacy of the land owners who are generous enough to let us enjoy our hobby and explore the underground world.
I am always looking for new caves, sinkholes and sinking streams to investigate and to explore, please feel free to contact me if you have an area or spot that you think would be of interest to me. You can reach me at the following email link.

(attention) All caves and mines are very dangerous and should not be entered at any time. This site is for educational purposes only, explore at your own risk.

Jeff@ontariocaves.com


Thanks to all the other cavers and property owners who have provided information and or access to Ontarios finest hidden caves.
(All sensitive cave locations are kept secret at the request of the landowners)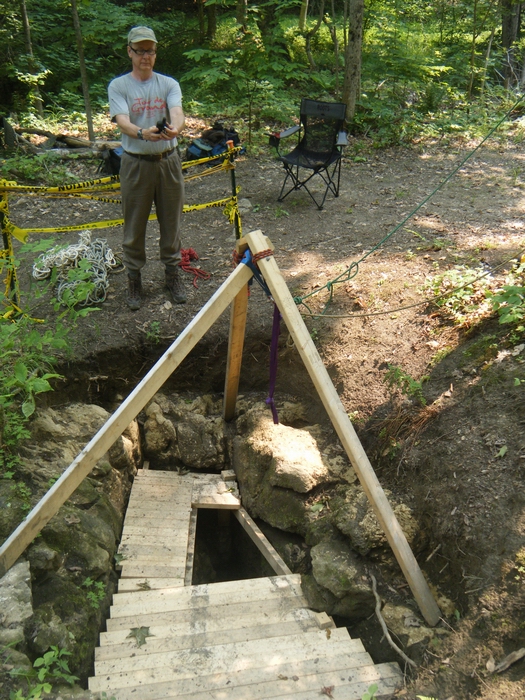 Mr Buck checking out the Abyss
Southern Ontario Caves

2 Sets Of Tires Cave
Chipmunk Cave
Eramosa Karst Conservation Area
Classified Cave #4
Classified Cave #3
Falcon Cave
Steaming Dung Cave
Centennial Parkway Caves
Cricket Cave
Kinney Cave Clean Up
Second Chance Cave
Bed Of Glass Cave
Left Door Cave
Razor Cave
Dead Mouse Cave
Sunny's Cavern
Kettle Cave
Bender's
(Hawaiian Lava Tube)
Wasteland Waterway Cave part 2
Wasteland Waterway Cave
Kristmas Cave
Skull Cave

Southeastern Ontario Caves
Spanky's Paradise Cave
Marvin's Cave
Dewdneys Cave
Muddy Beaver Cave
2 Dogs Cave
Milo Cave
Snow Goff Cave
Twin Trickles Cave
P. Lake Cave
Marmora Maze Caves
Embryo Cave
Julia Cave
Southwestern Ontario Caves

Classified Cave #2
Devil's Cave
Wet Feet Cave
HB Cave
Travertine Cave
Chicken Crawl Cave
Prometheus Cave
Porillium Cave
The Death Bell Cave
Rover's Cave
Broken Rowboat Cave


Bedrock features & events
Southern Ontario Riverbed's
Gypsum Mines of Ontario
Sea Caves of the Bruce Peninsula
Cave Shafts of Ontario
Bedrock Features
Eramosa Karst Cleanup Pic's 2009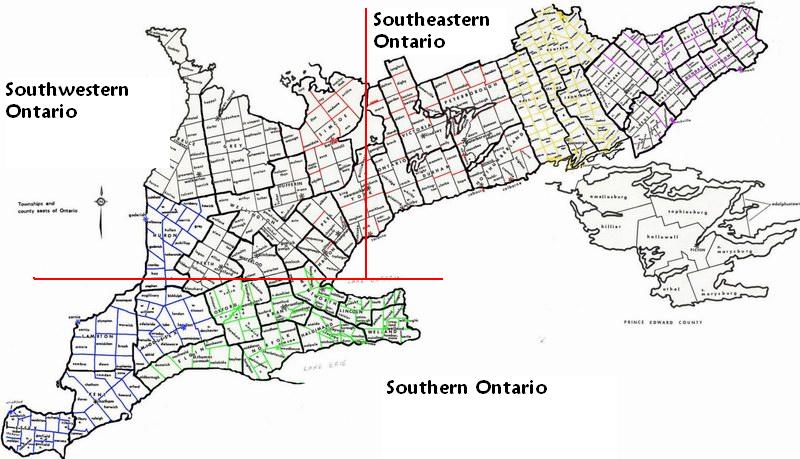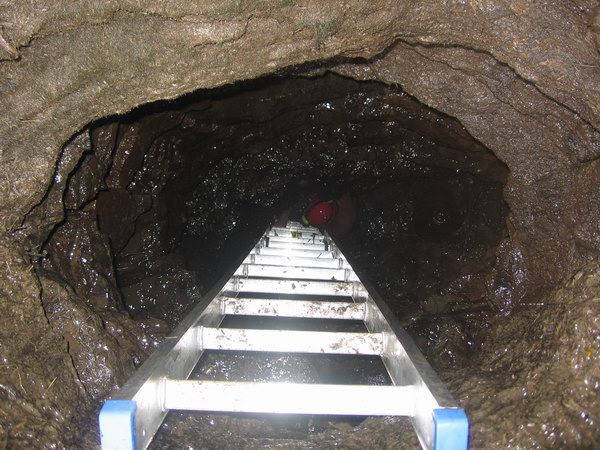 Mystery shaft in the middle of nowhere. Myself, Mick and GW recently explored this 16.5 foot deep shaft in Southwestern Ontario. Various large sinkholes and loads of bedrock elevation hint at the possibility of large caves beneath our feet. Unfortunately the shaft is choked with debris, a possible dig for a future date.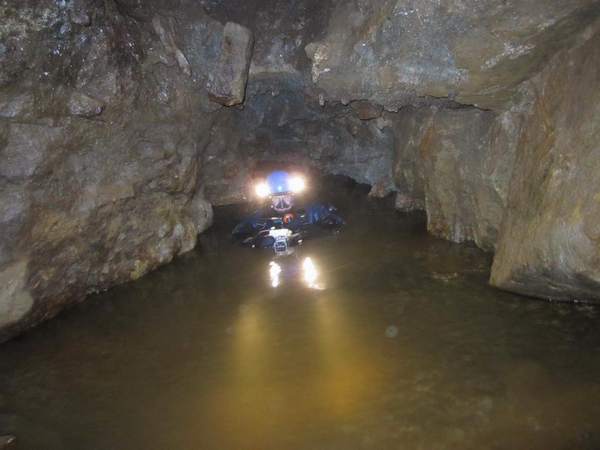 This picture was sent to me by Marc-Andre Dorval of Speleo Club Nibelungen. The club is in the process of digging this sump in Lafleche Cave in Quebec Canada. Currently they have removed debris to three meters below the water level with the hopes of finding virgin passage. The divers name is Donald. Glad to see I am not the only person crazy enough to spend the weekend digging for virgin tunnel.
First time cavers
If your looking to explore your first Ontario cave, then look no further than one of the many tourist cave's open for public tour's. Its great if your a first time caver, or if your just looking to get the family out for the afternoon. Bonnechere Caves in Eganville Ontario provides nice solution formed passages, and in a controlled atmosphere safe for the whole family. Scenic Caves in Collingwood Ontario is another spot good for adventurous people of every age. Please view the following link for a list of commercial caves in Ontario. Commercial Caves Of Ontario.

If your looking for caves in their more natural state, then look no further than the Toronto Caving Club. They offer numerous beginners trips thru out the year to some small caves along the Niagara Escarpment. Its a good way to get your feet wet, and meet some good people. You will also make connections in the caving community, and gain the trust of your fellow cavers.
Cave related links

Western New York Waterfalls
Scott A. Ensmingers site dedicated to waterfalls of New York State and beyond.

Scott A. Ensmingers Site
Another site of Scott's full of New York State cave related info.

National Speleological Society
The NSS is the biggest cave organization around.

Rockwatching
A blog dedicated to everything rock, minerals and caves in Ontario, Canada

White Nose Syndrome
A devastating disease affecting bats in North America. An article by the NSS full of information
on how to stop the spread of the syndrome.

Toronto Caving Club
A club dedicated to caving in Ontario, Canada.

Wolfmaan
Adventurer, travel writer and outdoor educator.

Canadian Caver Magazine
A magazine dedicated to the exploration of Canadian caves and beyond.
Any cave questions or comments, or if you want to contribute cave images or locations for this site.

Contact myself Jeff at Jeff@ontariocaves.com