Spanky's Paradise Cave
Spanky's Paradise Cave is located in Southwestern Ontario. It was co-discovered by M. Gord, a man with a detailed knowledge of Ontario's rocks minerals and caves. The cave is in a pictures Northern setting that still needs to be fully explored. The cave consists of bent over and crawl style passage. There is plenty of room to sit and take in the beauty of the cave. Over all the cave is a decent length with many side passages. Its a very well decorated cave for Ontario, and would be worth a second third and fourth trip back. Numerous other leads make a trip back up North high on the list of cave places to hit.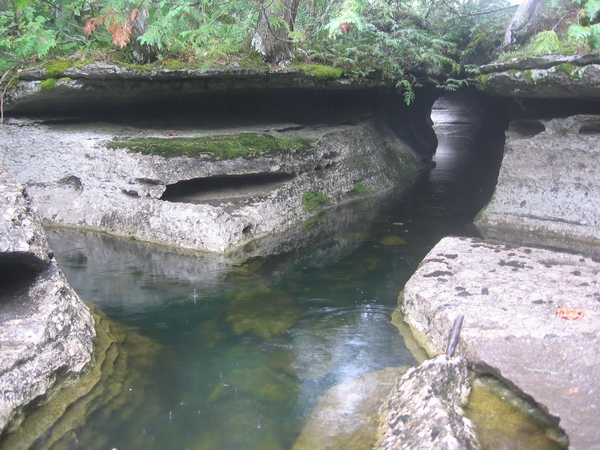 The terrain leading up to Spanky's Paradise Cave.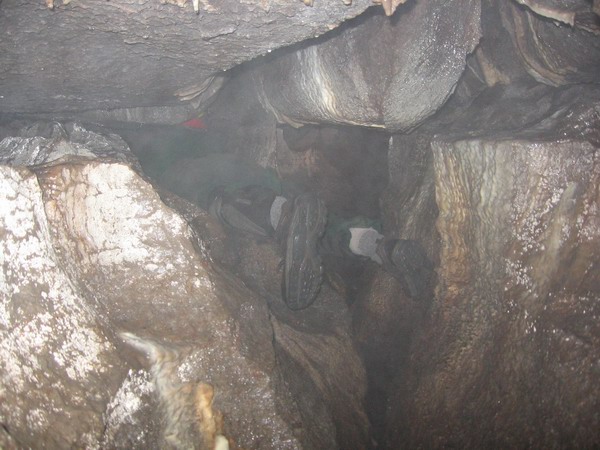 M. Gord at the end of the cave.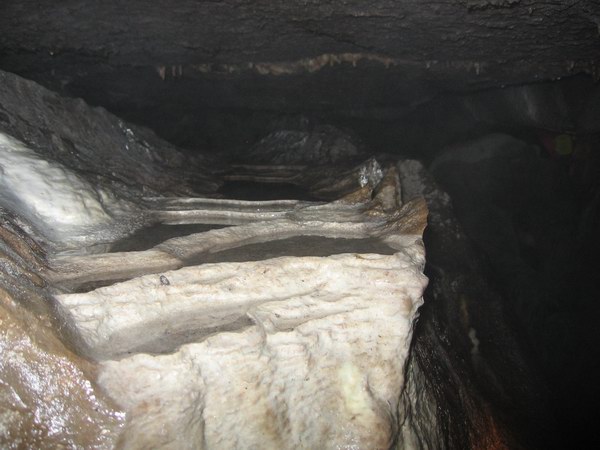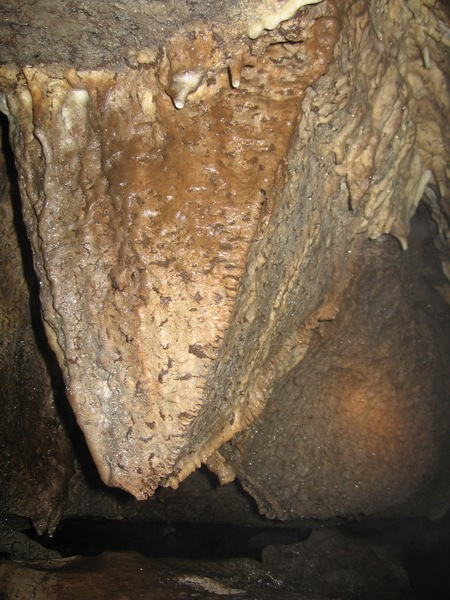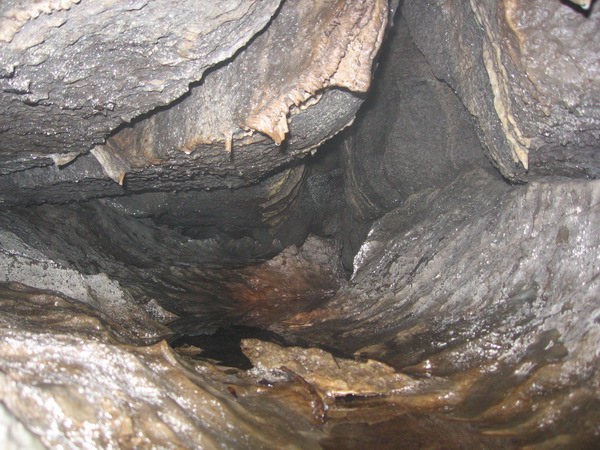 One of the many side passages.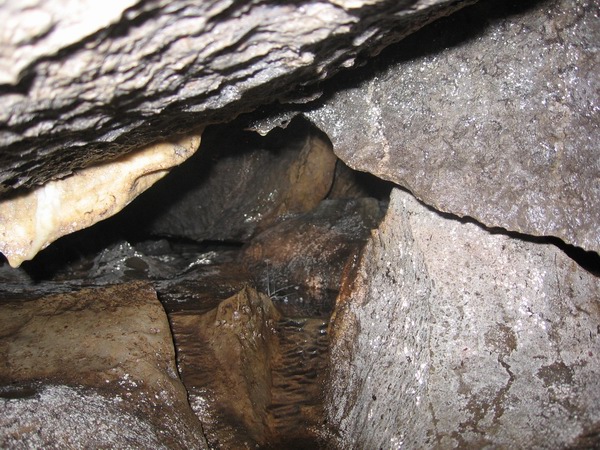 Odd that this would grow in total darkness.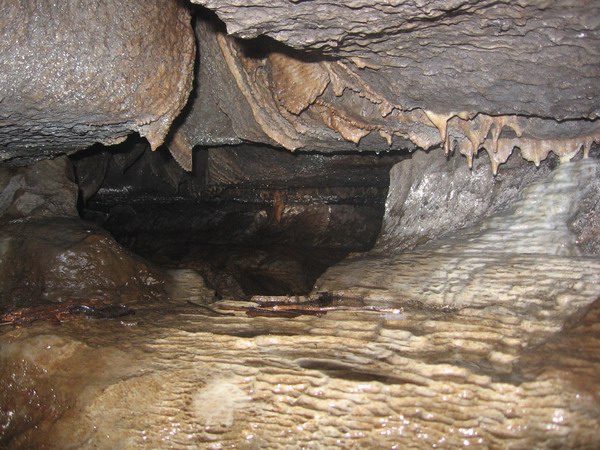 Just some of the many formations.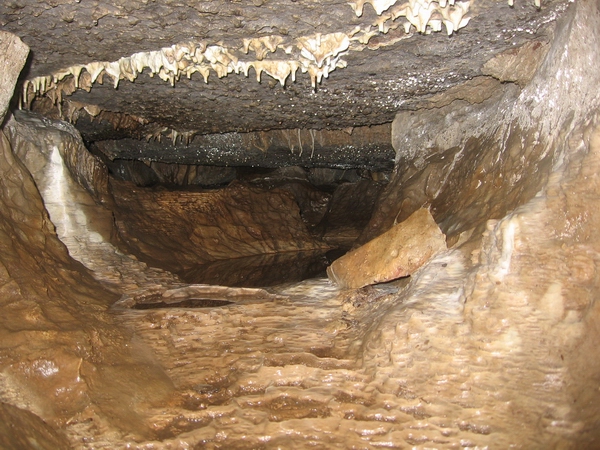 Some small rimstone dams.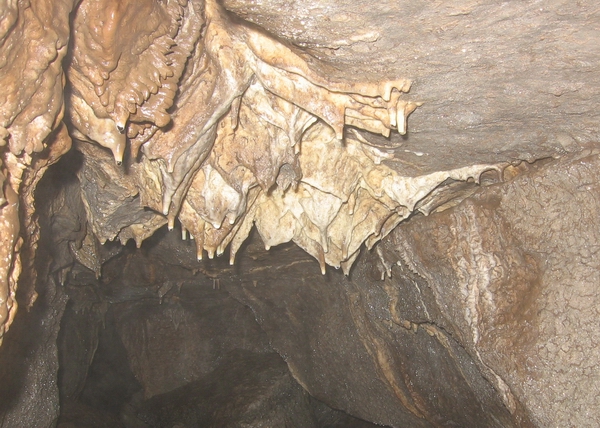 Some of the various formation the make the five hour drive worth it.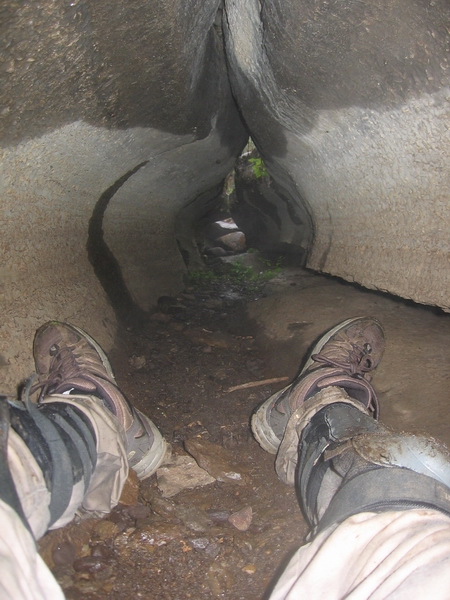 Pilgrims Crawl is another cave in the area of Spanky's Paradise Cave. As the name imply's the cave is a crawl and slither passage. The cave follows a joint in the bedrock and is 30 meters in length. At the 30 meter mark the passage is blocked by some debris. Small formations don the ceilig of the cave. Knee pads required!
Homepage

jeff@ontariocaves.com