Cave Shafts in Ontario, Canada.
A small collection of photos from various cave shafts around Ontario, Canada. Various Ontario and Canadian cravers have provided information and or directions that has led to the initial decent of these various shafts. Thaks to everyone who has contributed info and or participated in the exploration of these locations. All of the shafts have promise as potential cave digs in the future. Some of the shafts take lots of water, where as some only take a trickle. The aggregate of many shafts in some of the areas hints at larger passages to be found below. Any cave diggers out there?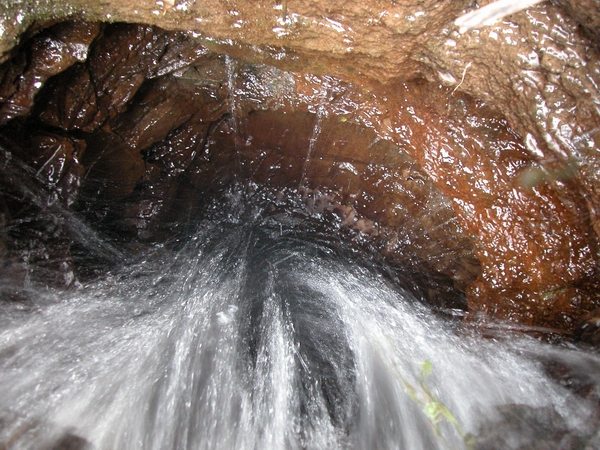 High water conditions in a shaft located in Southern Ontario.








The same shaft ready to be explored.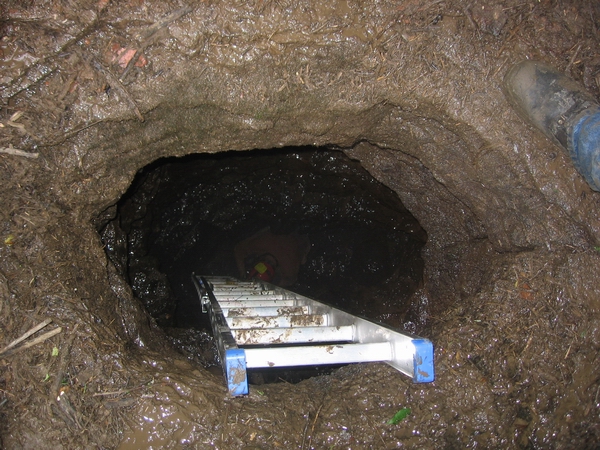 The newly purchased community cave ladder. Mick G below.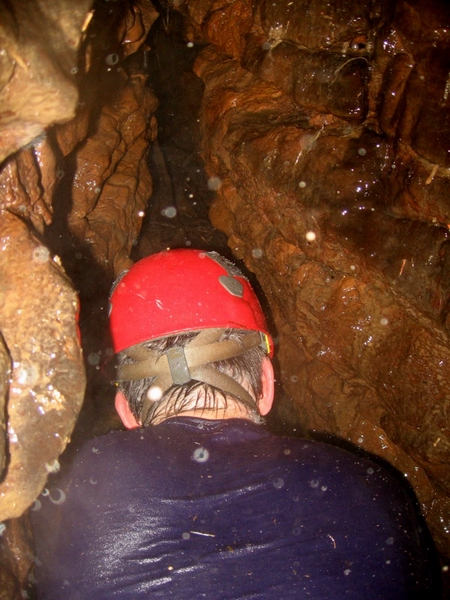 Greg W checking for the prospect for a potential future dig.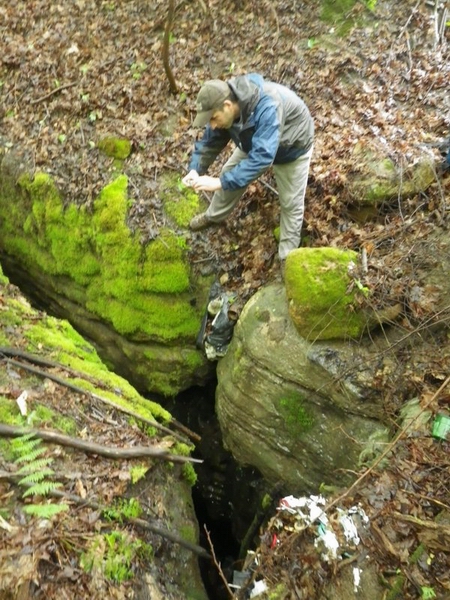 Mystery guy checking out a shaft in Northern Ontario.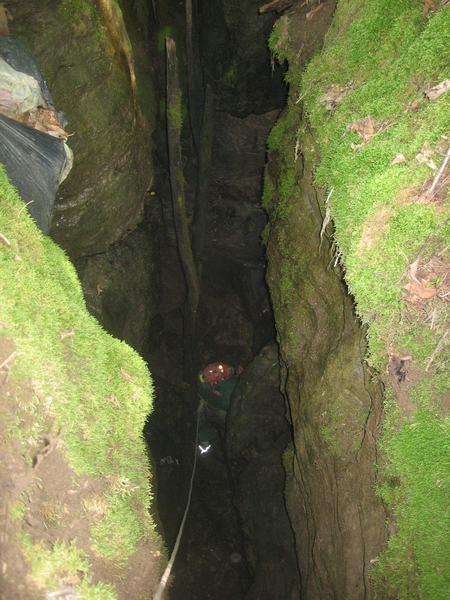 Mick G making the first decent of the long known but never entered shaft.
The rubble filled shaft continues another 15 plus feet below his feet.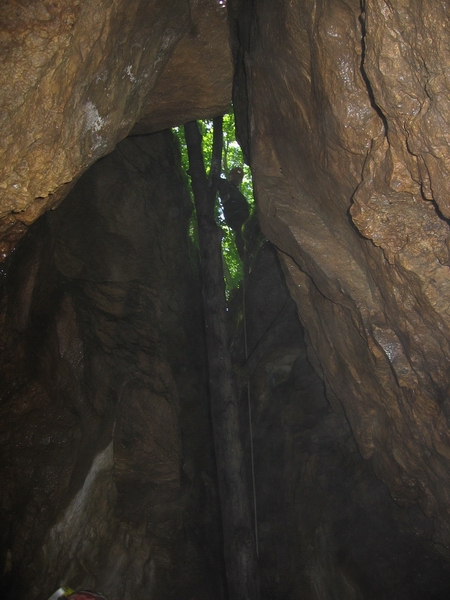 Greg W looking down from the entrance above.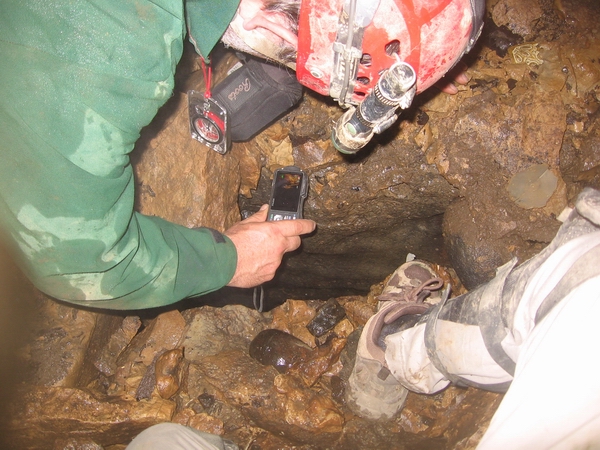 The shaft continues a good 15 feet beyond this point. Glacial debris has chocked the larger part of the shaft, this corner hints at the possible depth to the bottom of the shaft. This spot would be one of the more promising digs in Ontario, perhaps one day we can get the cave community together for a good old fashion cave digging.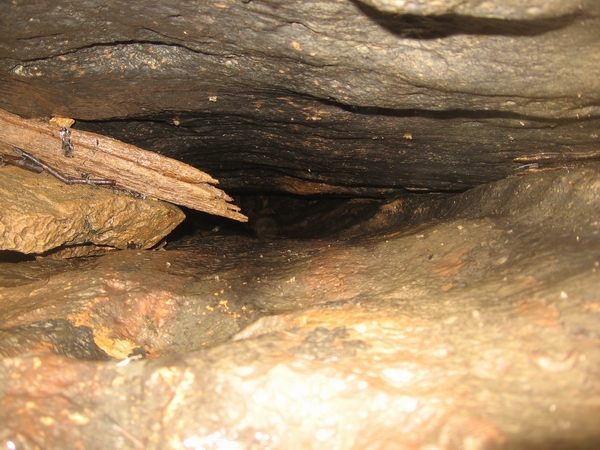 Looking down the continuing shaft.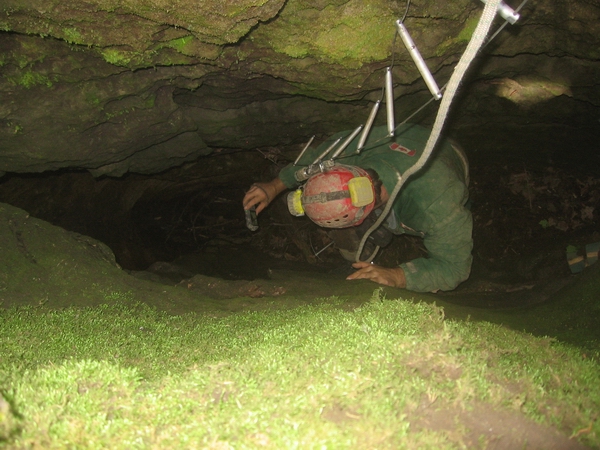 Mick G exploring another Northern Ontario Cave Shaft.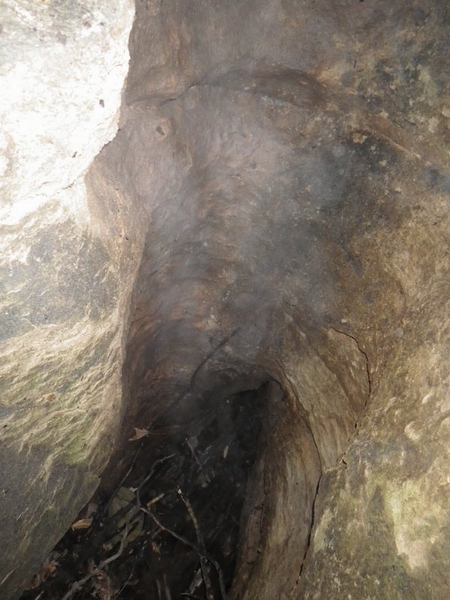 The bottom of the shaft. This shaft takes a good amount of water.
Photo by Mick G.








Same shaft from below. Greg W and mystery man above.
Photo by Mick G.





Check out my Caves of Ontario website.
Homepage
www.ontariocaves.com

You can contact myself Jeff at
Jeff@ontariocaves.com