Second Chance Cave
Second Chance Cave was rediscovered in 2006 from information received from a long time caver. The main passage consists of a solution tube around 30 meters long, and is just big enough to squeeze through. The cave has two main entrances. The cave has been explored both ways from both main entrances, but as of yet has not been passed completely through. There does remain the possibility of a dig in the downstream end of the system. The cave is located on the Niagara Escarpment in Southern Ontario, not far from a major footpath overlooking Lake Ontario.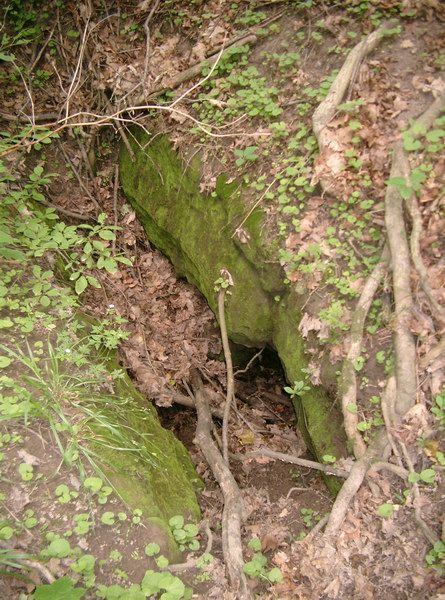 The upstream grike entrance to Second Chance Cave.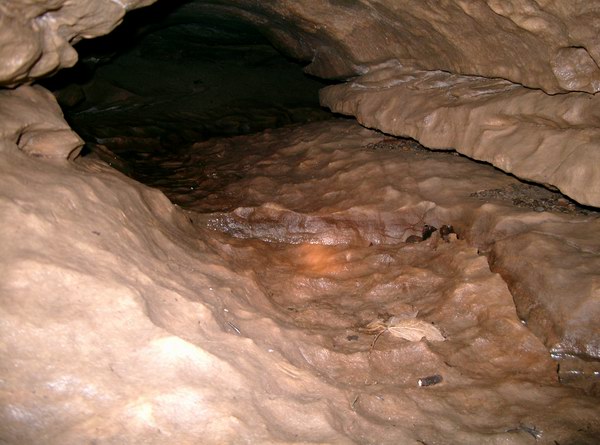 Looking upstream from the downstream entrance.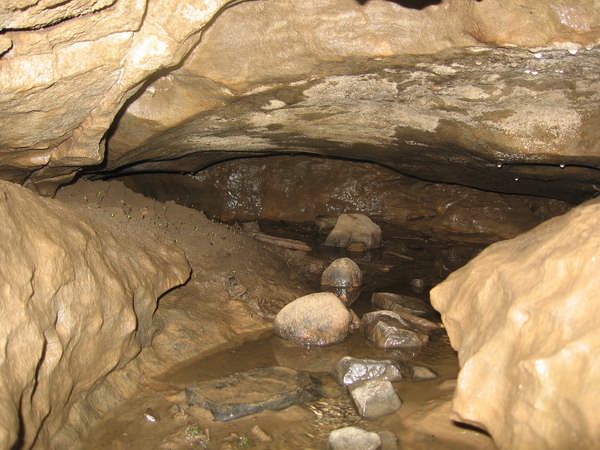 Looking upstream from the upstream grike entrance. Some small seedlings growing in the mud bank on the left.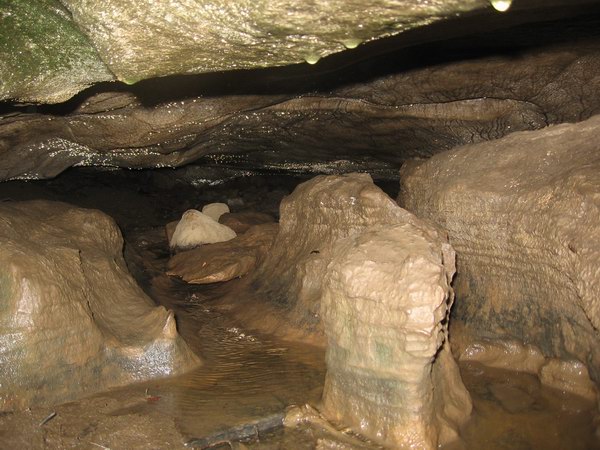 Nice molded rock by where the stream first sinks underground.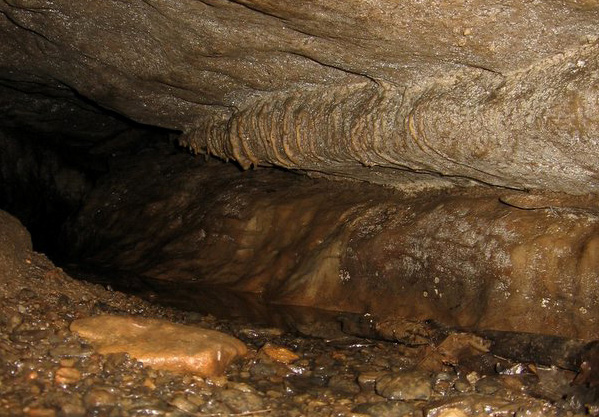 Some nice decorations. Photo by M. Gord.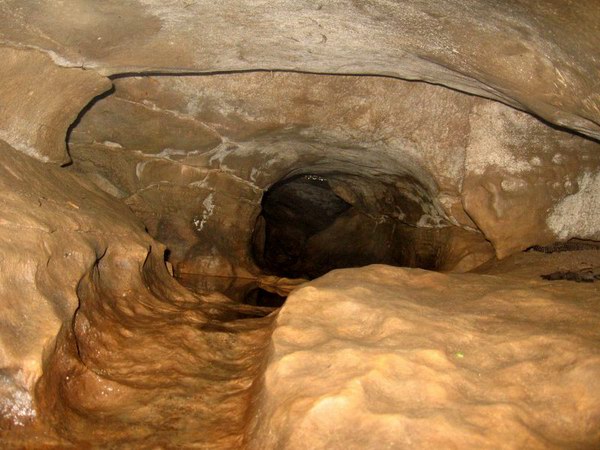 In between the entrances. Barely human size. Photo by M. Gord.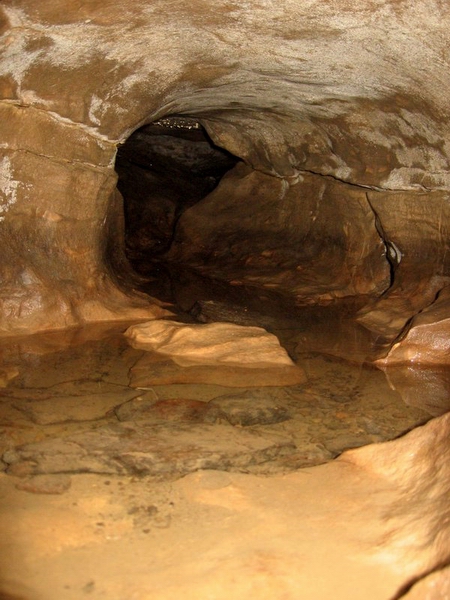 Photo by M. Gord.
Homepage

jeff@ontariocaves.com