Prometheus Cave

Prometheus Cave is another small Ontario cave rediscovered from tips by renown West Coast caver Martin Davis. Martin had the pleasure of searching this part of Ontario North of Toronto many years ago, its his famous Ontario cave report and hints from himself that have lead us to this cave rich part of Ontario. The area is rich in cave rediscoveries and new cave finds also.
After an initial exploration of a local cave shaft (a post on this later) we headed back to this cave chamber myself and Mick G located the weekend before. Myself Mick G and Greg W went with the intention of discovering where the stream that entered the chamber went to? A brief removal of some branches and debris answered the question and provided us with some virgin cave passage to explore. In the end we believe this side passage to be an in feeding passage, leading in to a larger tunnel or filled in shaft yet to be discovered.
Although only 13 feet long the side passage does have some 3 foot long draperie formations making for a very scenic squeeze. The echo I heard ahead does hint at a certain amount of air volume ahead, but the passage is not big enough for me even to consider an attempt at getting through.
Some how after a short discussion the newly enlarged cave got named after the Prometheus movie currently out in the theaters. Presumably it got named after the alien looking formations in the cave, possibly an alien hangout in the past someone thought?????
Maybe not, but the chamber is shaped like a spaceship!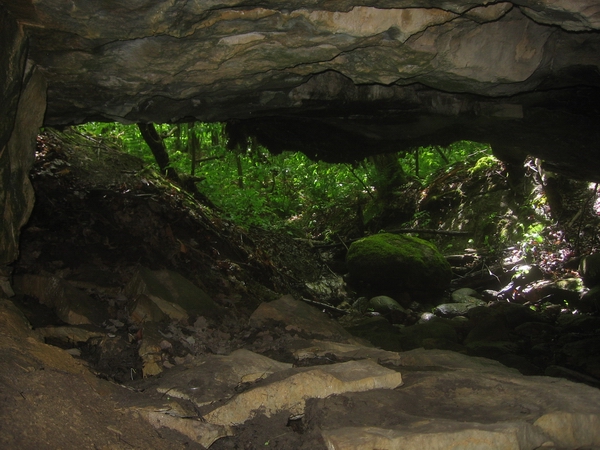 Looking out of the large chamber entrance of Prometheus Cave.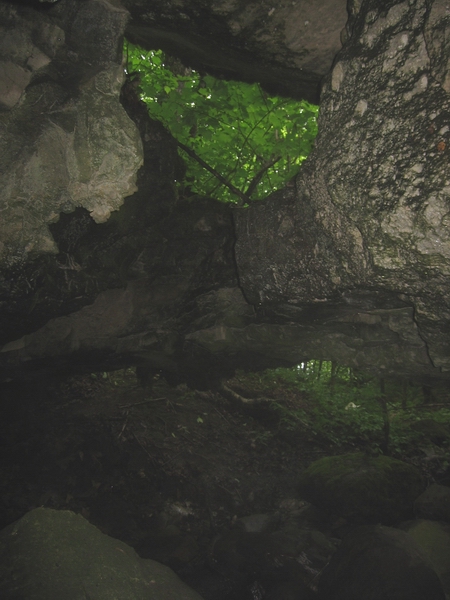 The split entrance to the cave.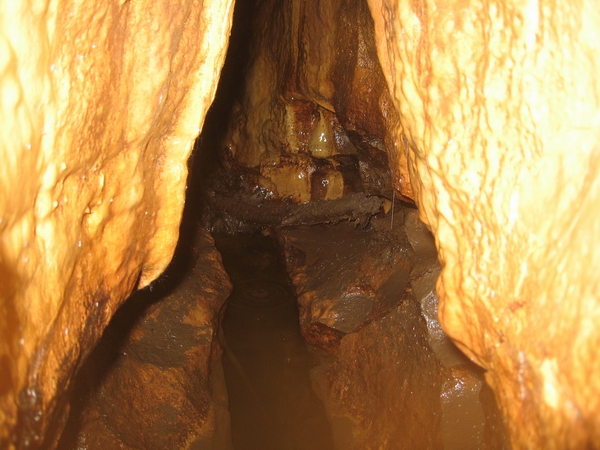 The first sight of a virgin side passage off the main chamber of the cave.
We believe this is an in feeding passage to the yet to be found main trunk passage.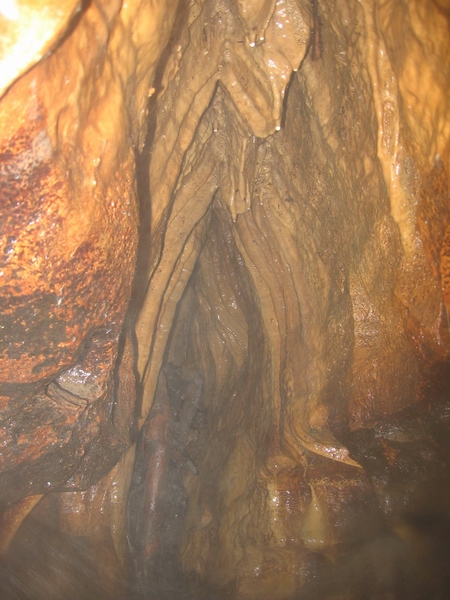 Some nice draperies.


3 foot long draperies.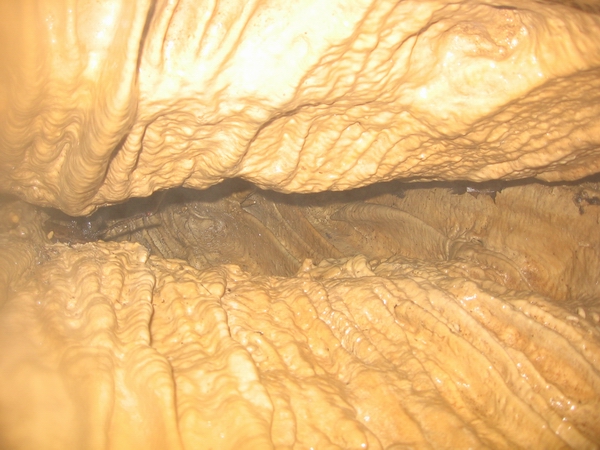 Looking straight up in to formation heaven.


This was as far as I could go. Looks like the passage continues to the right.
An echo does hint at some volume of air space ahead.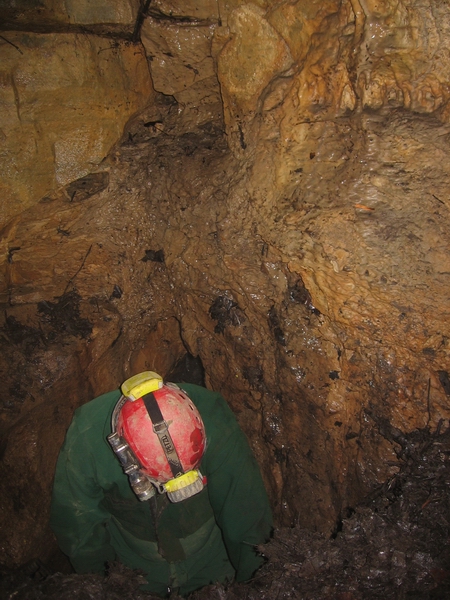 Mick G exiting the side passage back in to the main chamber.





For more info on caves located in Ontario, Canada, check out my Caves of Ontario website.
Homepage
www.ontariocaves.com

You can contact myself Jeff at
Jeff@ontariocaves.com