P. Lake Cave


P . Lake Cave was first mapped back in the late 1970s. The cave measures in at a mapped 67.3 meters, and an estimated length of 110 meters. The main chamber in the cave is a roomy 6 by 6 meters with a ceiling height of 3.8 meters.
Myself and M Gord tried to reach this cave last year, but lack of good aerial imagery and directions got the best of us. This time we came prepared and still came within a few steps of missing the entrance and heading off in the wrong direction chasing misplaced map markers.
In the end we found the cave, not after a good long hike in the bush from the nearest road. Then again the scenery in this part of Ontario in nothing short of spectacular and makes the hike well worth it.
The cave itself has a good length of walking passage and some nice crawls and slithers. At this time of the year (Fall), little water traverses the cave, this make for a very pleasurable exploration of the cave. Numerous types and colours of rock make this one of the nicer caves in Ontario to explore. But to explore it one has to find it!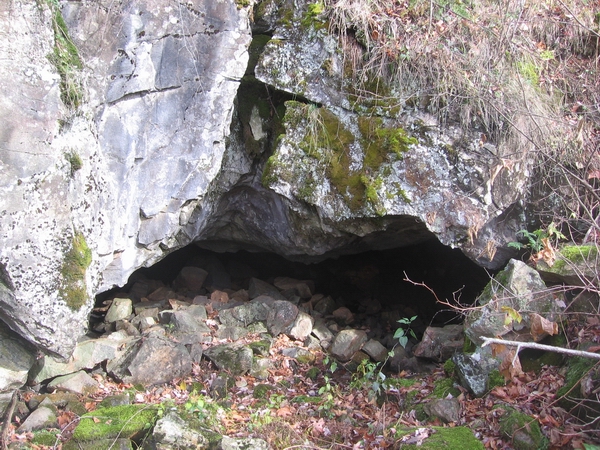 The downstream resurgence entrance to P. Lake Cave.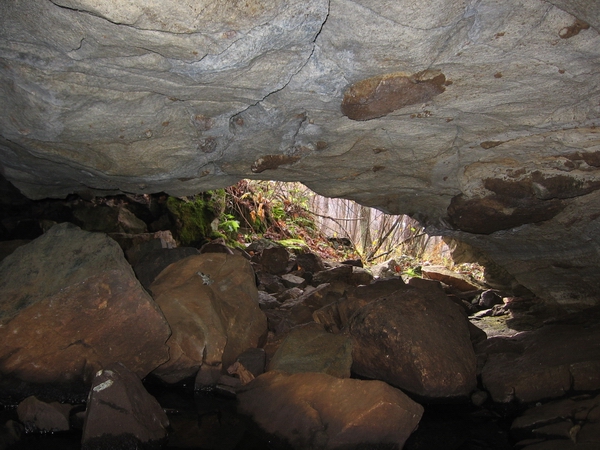 Looking back out of the resurgence entrance.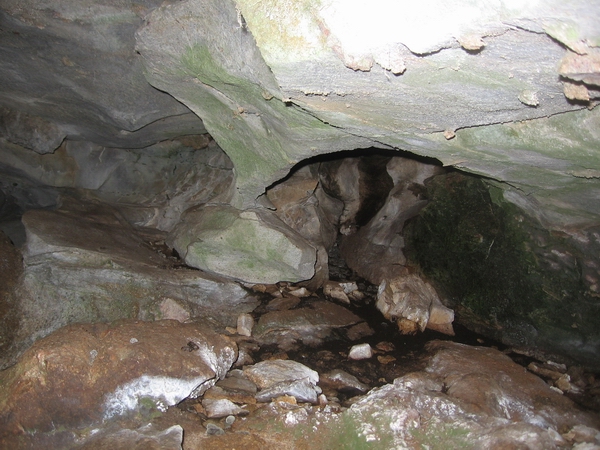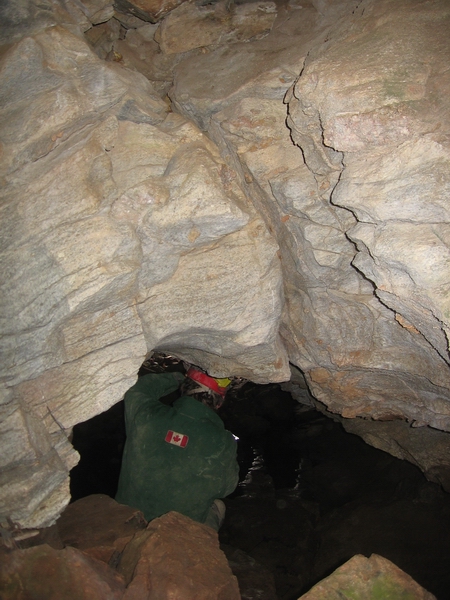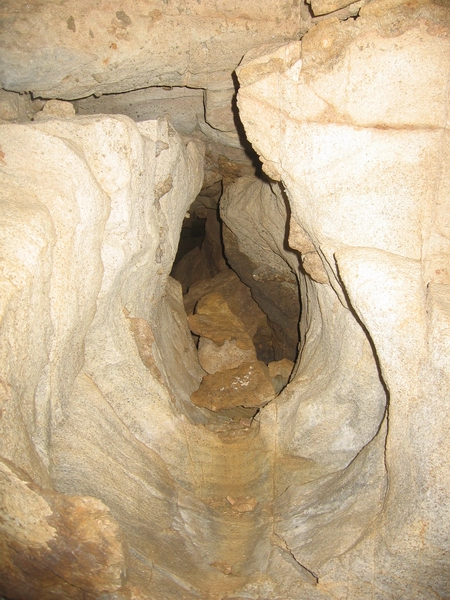 Small side passage in P. Lake Cave.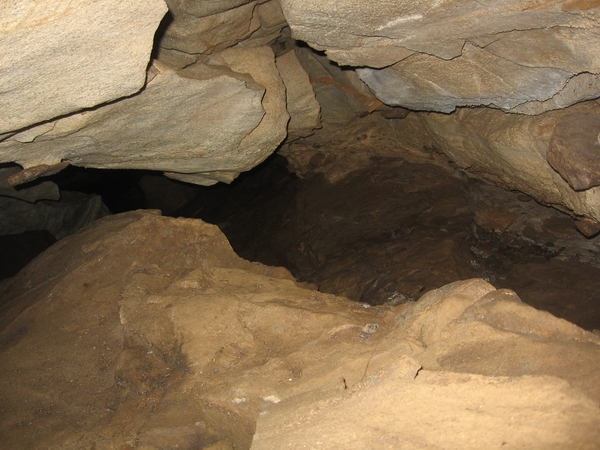 Part of the main passage.


Part way along the cave is this 7 meter deep window entrance.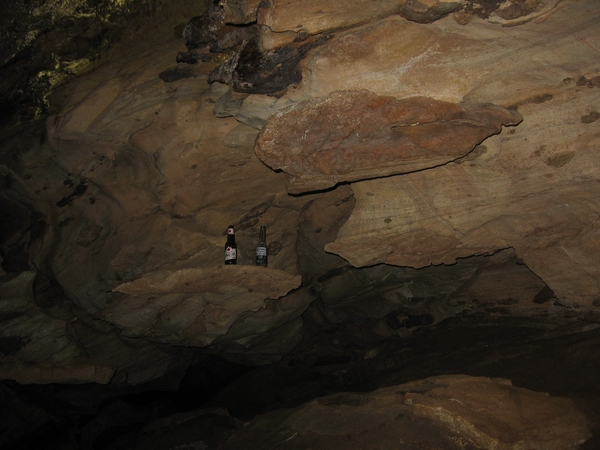 The main chamber of the cave is 6 meters wide by 6 meters long and 3.8 meters high. Judging by the bottles we cavers are not the only people to have found this cave. Then again anybody that finds this cave probably has earned the right to take a look around.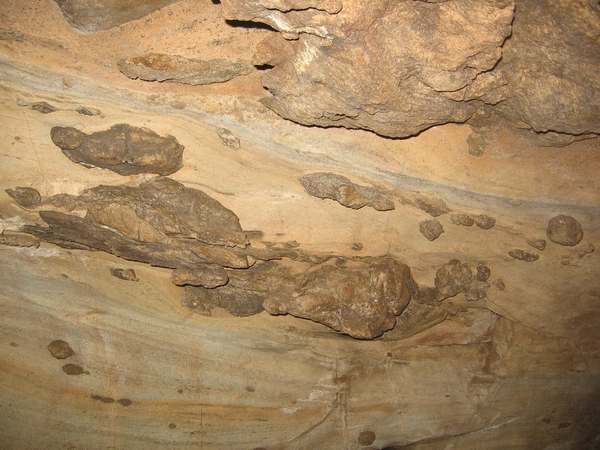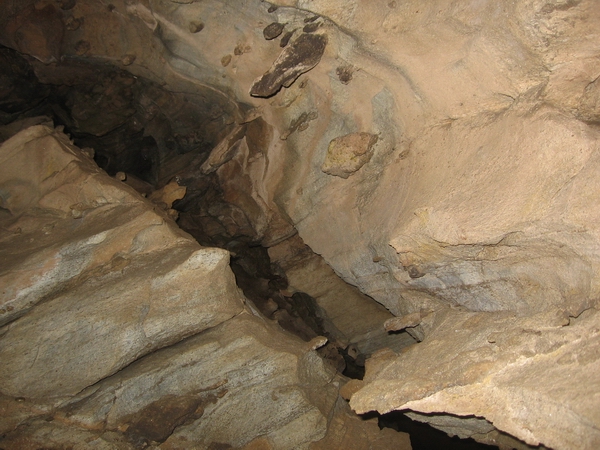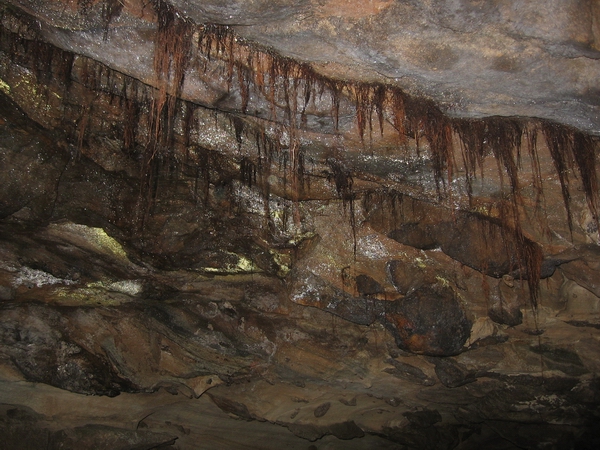 Roots growing down into the main chamber in the cave.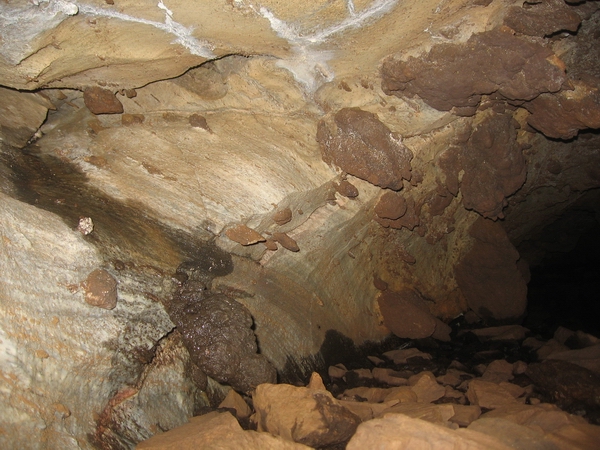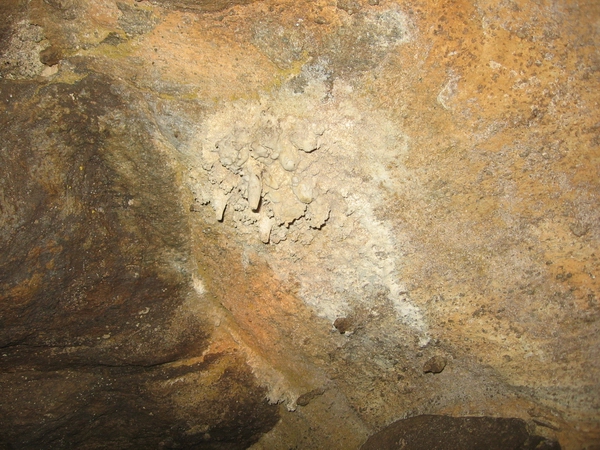 Small formations in a side passage of the cave.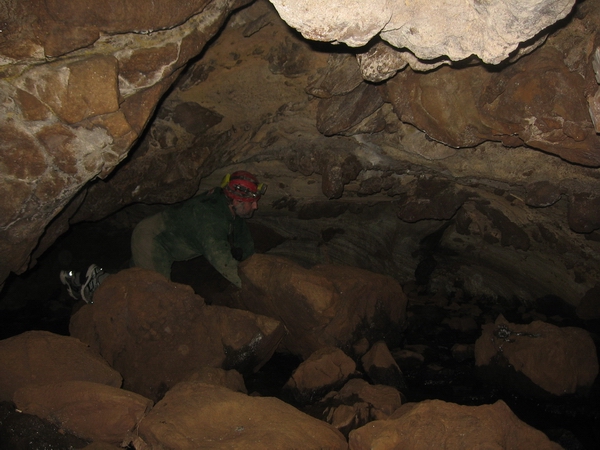 M Gord in the main passage of the cave.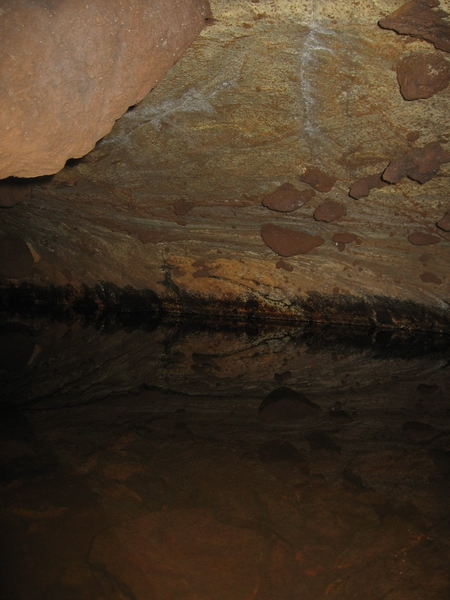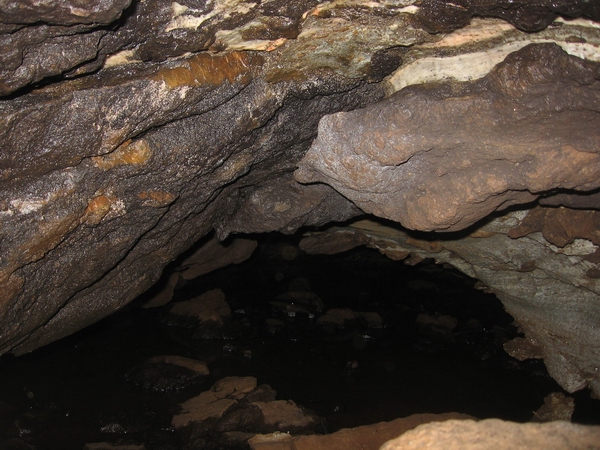 One of the lower parts of the passage.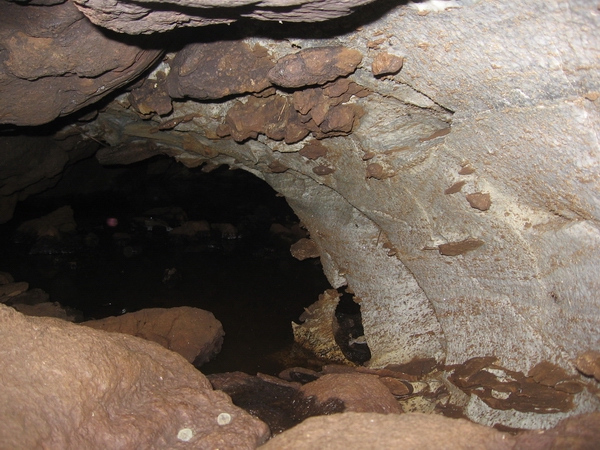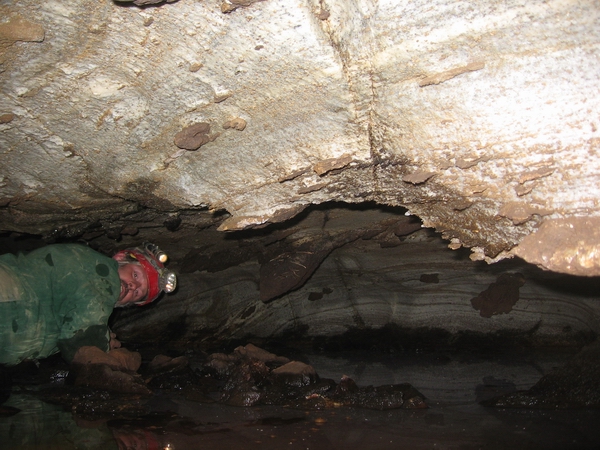 M Gord in a side chamber we referred to as the white room.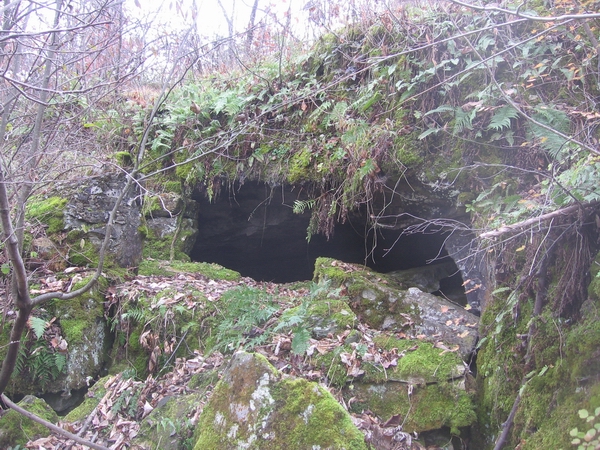 The entrance of P. Lake Cave.