HB Cave
HB Cave is located on the mighty Bruce Peninsula in Ontario Canada, in a spot far off the beaten path. HB is a reference to the full name of the cave. Unfortunately the cave was vandalized many years ago and now is kept as secret as possible, hence the short version of the cave name. I have known about this sea cave for many years but never got around to a visit till my explorations took me to the general area of the cave. I was unaware of the extent of the formations in the cave, but had been made aware of the destruction that had been done to the formations in the past. Even though the caves location is keep as secret as possible the pictures can be used to educate people about what not to do when in a cave, avoid and do not touch the formations and take nothing but pictures. Enjoy the pictures, any questions or comments please feel free to contact me at the email link at the bottom of the page.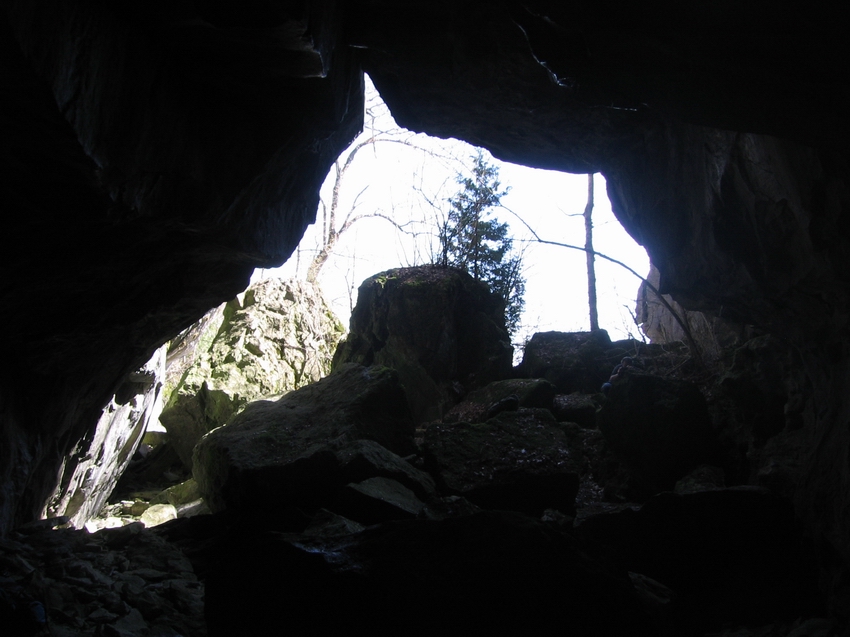 The large sea cave entrance to HB Cave. Note the man in the middle right of the picture right behind the rock for size reference.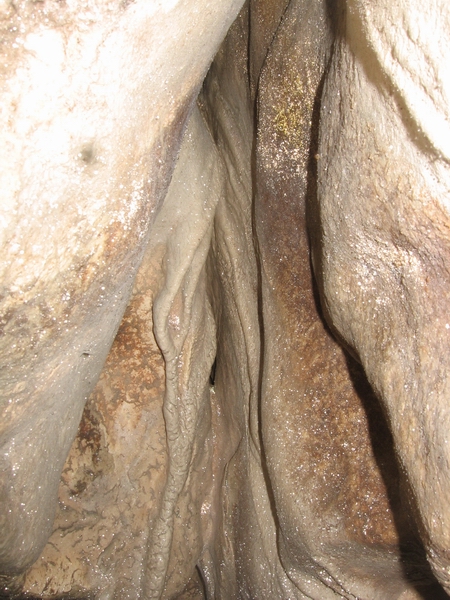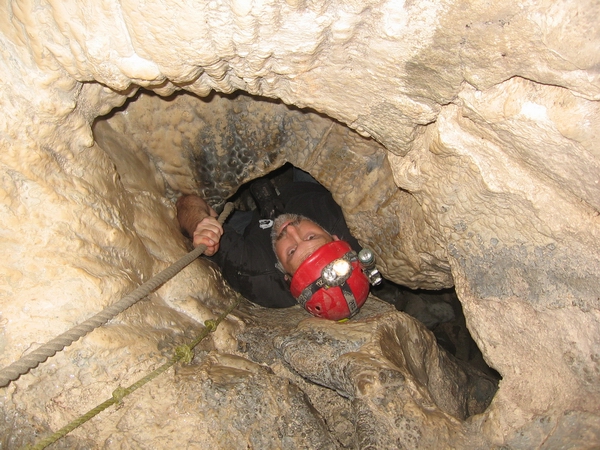 Mick G entering the upper chamber in HB Cave. A bit tight and no where to put your feet.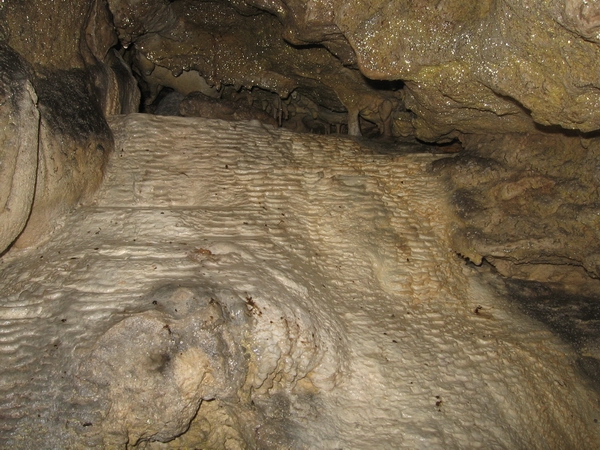 Nice cascade formation.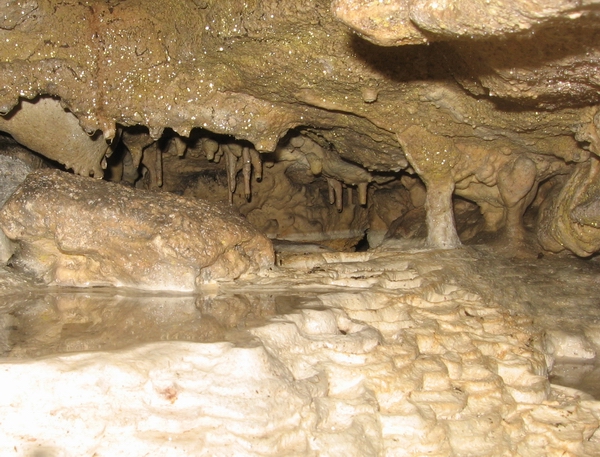 Small pool and columns.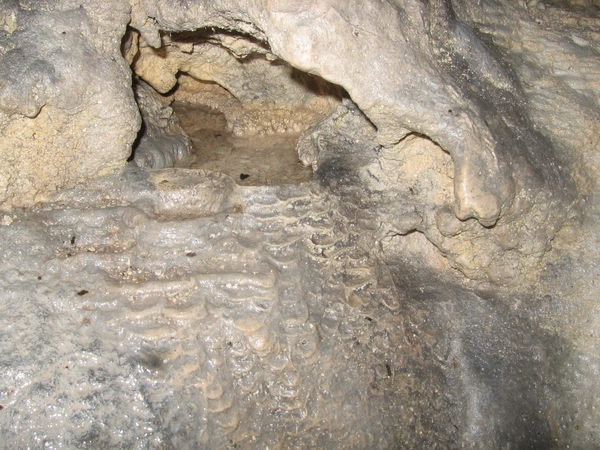 Another small pool.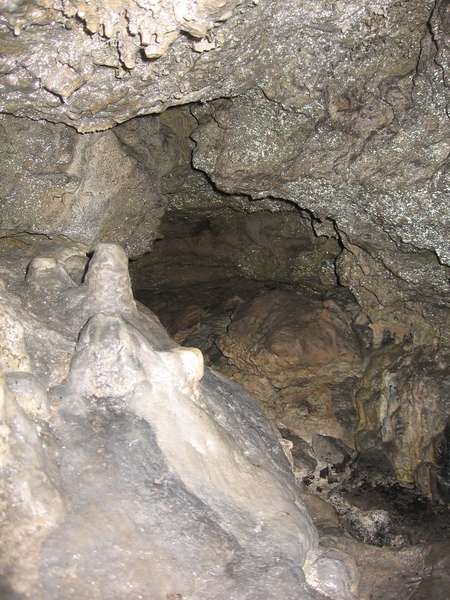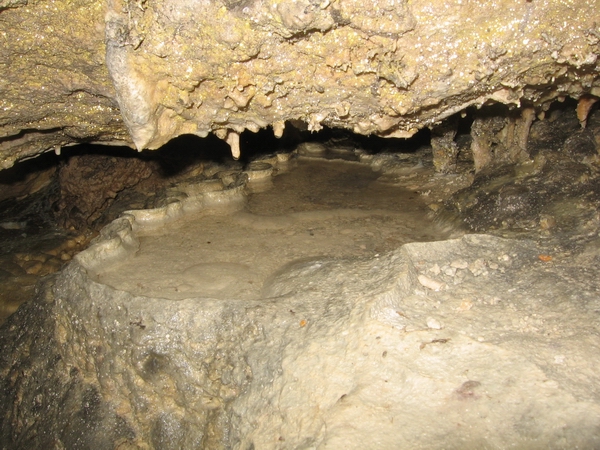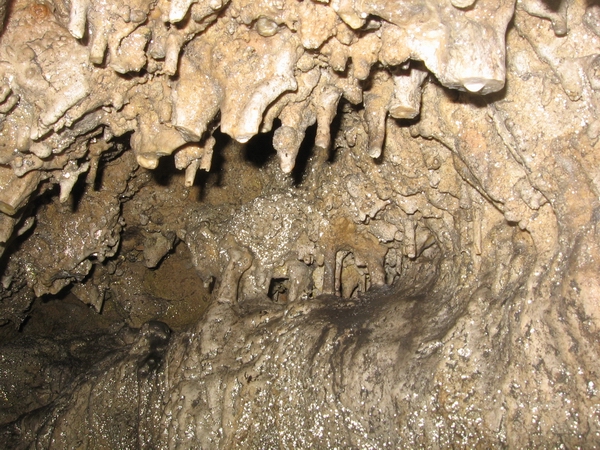 This is one of the reasons Ontario cavers are a bit secretive untill they get to know people. HB Cave has been vandalized over the years and numerous formation have been snapped off presumably for souvenirs. Even with all the destruction and obvious visits by partyers this cave still offers some very scenic formations, and some very scenic scenery on the hike in.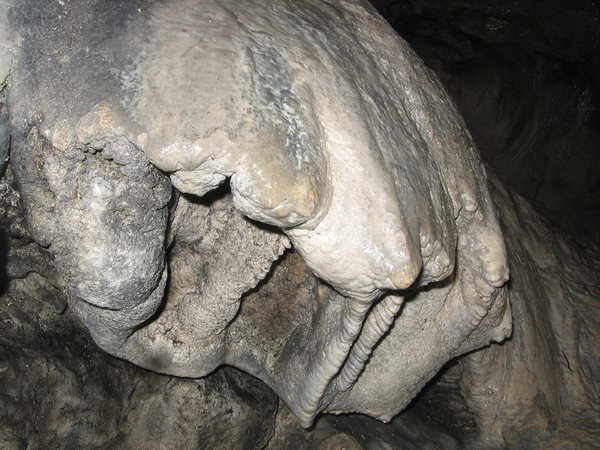 Large formation in the upper chamber.
Questions or comments, contact me at the following email addy.
jeff@ontariocaves.com