2 Dogs Cave
Special thanks to the cavers who shared this long known but little visited cave location. As well special thanks to the friendly land owners who gave us access to explore this gem of a marble cave. Naturally all I will give out is a general location of Northern Ontario. The pictures show the exploration from the downstream end and working our way back upstream using various entrances along the way. The cave has everything from slither to crawl and a fair bit of standing passage as well as a few chambers. The marble is very banded and of various colors from white in the lower end to a blackish rock in the upper end. Going by the map we were given there should be 100s of meters of a maze passage. Since the old name of the cave would reveal the location we decided to name the cave for the two friendly dogs on the property.


One of the entrances of 2 Dogs Cave.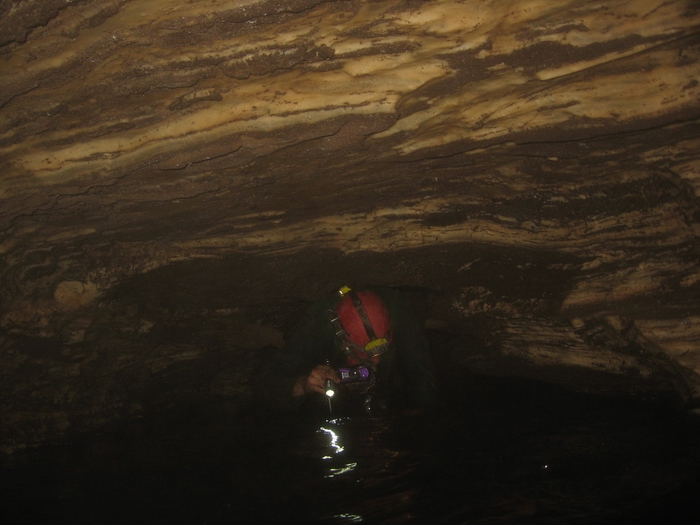 Mick in a small side passage in 6 inches of water.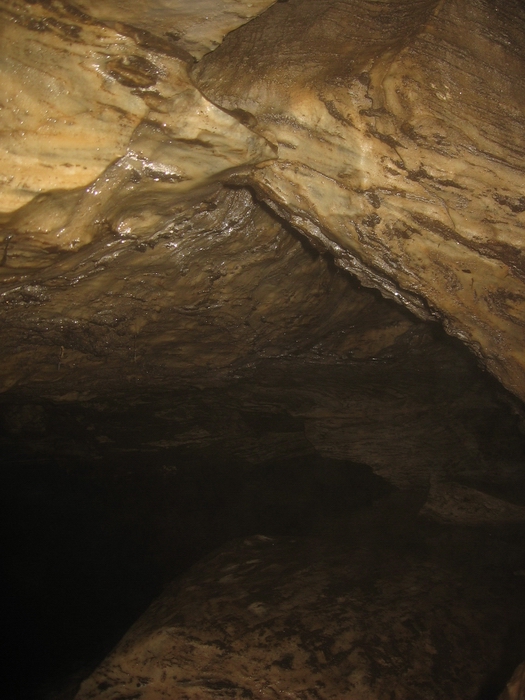 Crawl water passage in the lower end of the cave.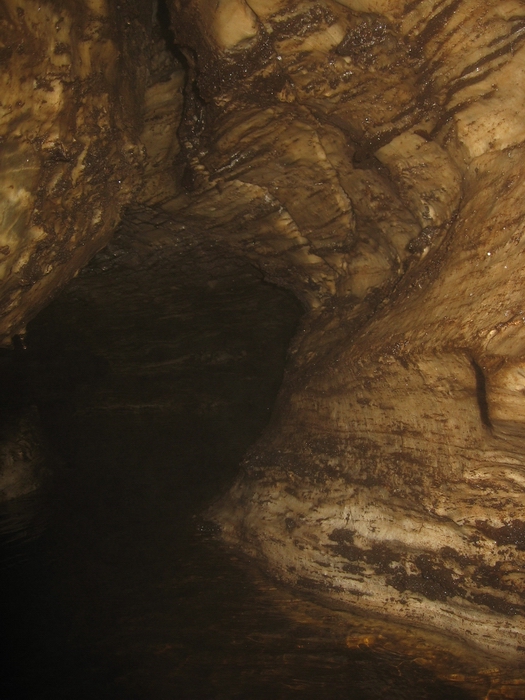 Scrunched over passage in marble.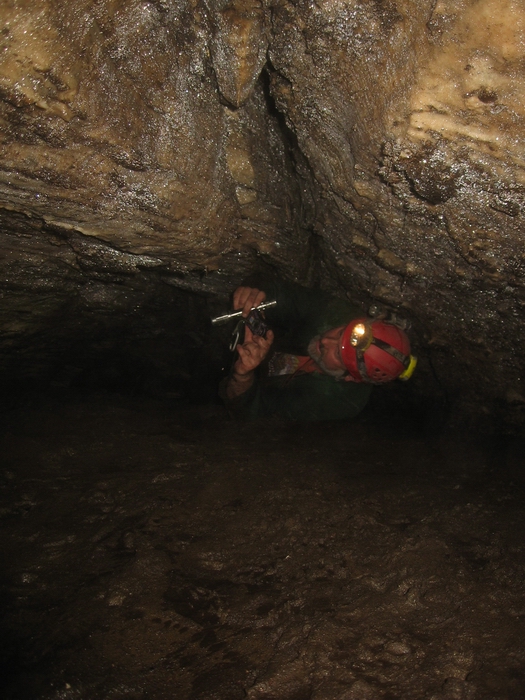 Mick in another side passage.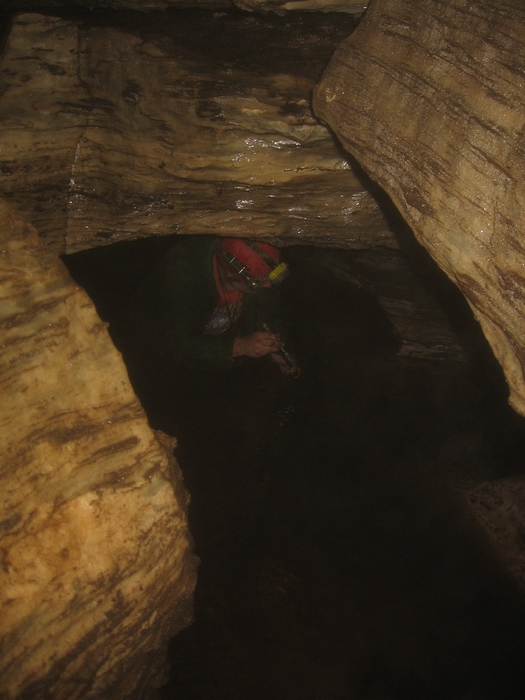 Many many water passages in the lower end of the cave.






Molded marble near the middle of the cave.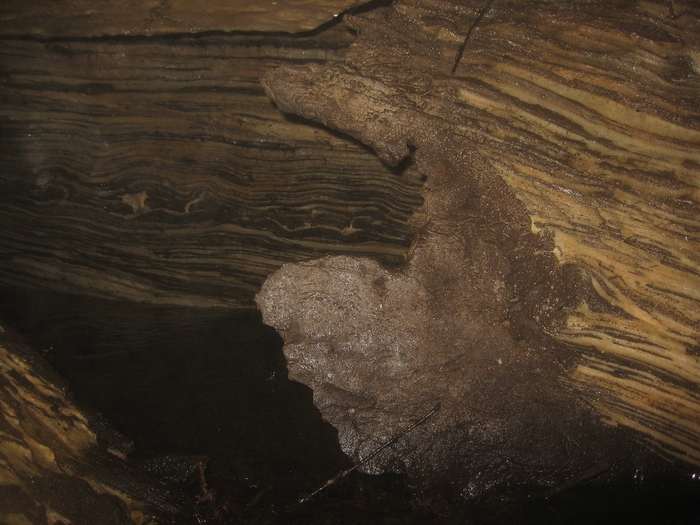 Worth the visit to see this weird feature.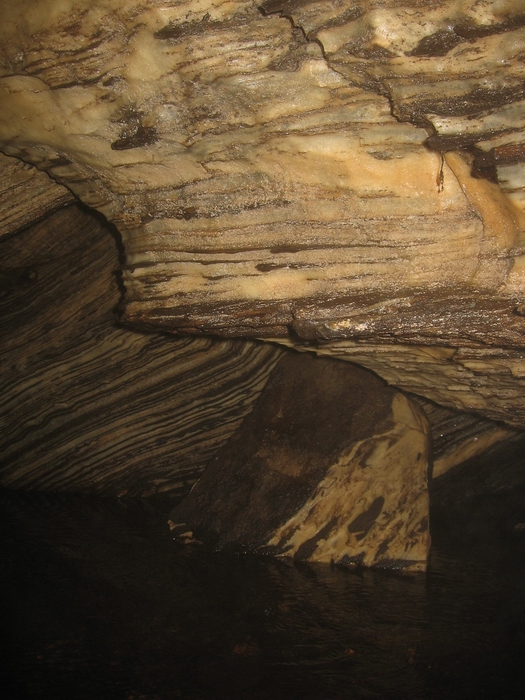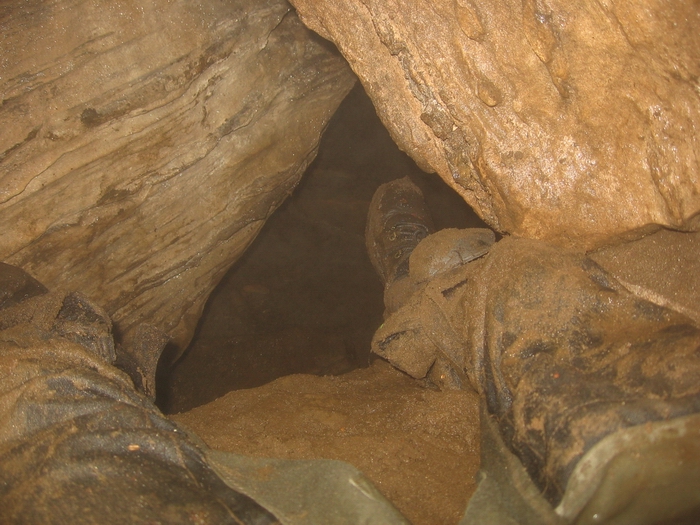 I missed it and Mick found it. Another entrance into the unknown.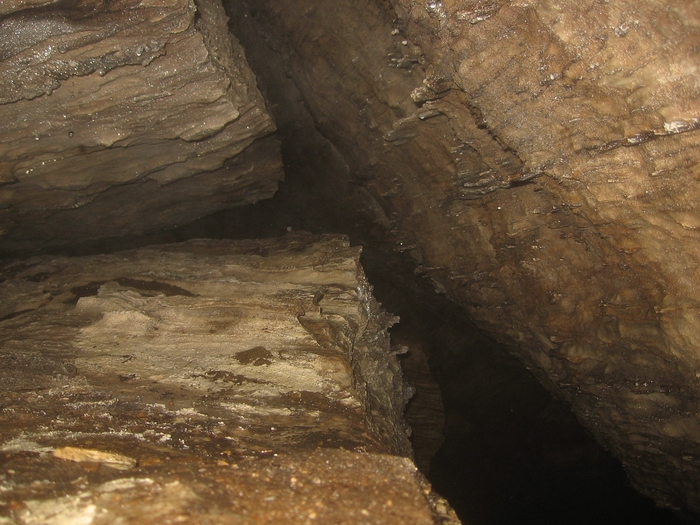 Walking passage in the upper end of the cave.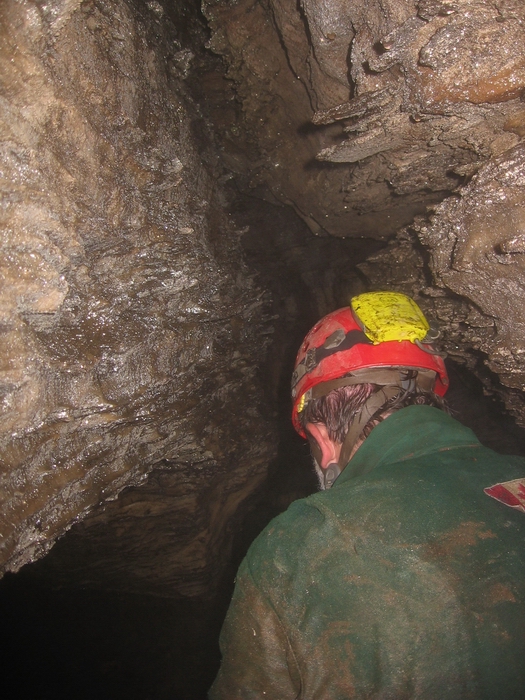 A not so common walking passage for an Ontario cave.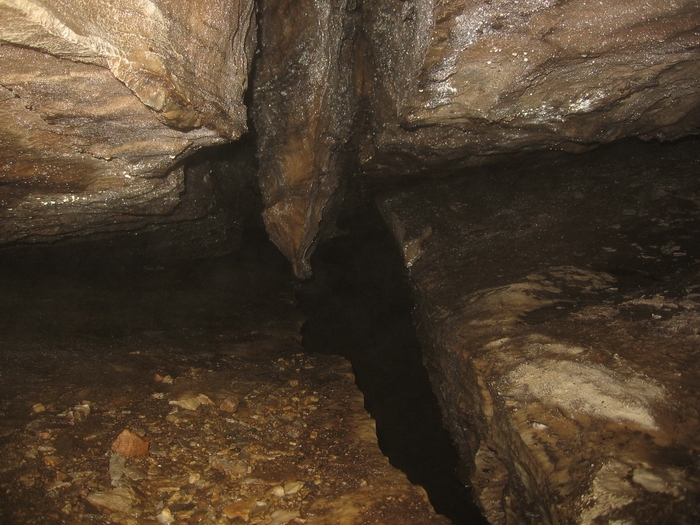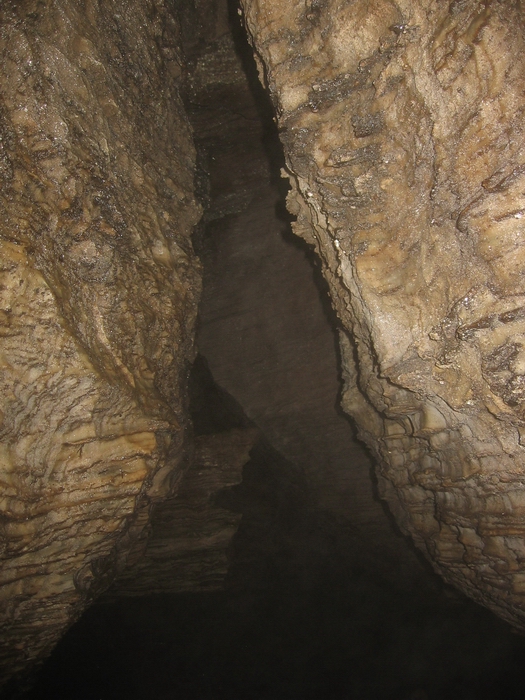 Main stream passage.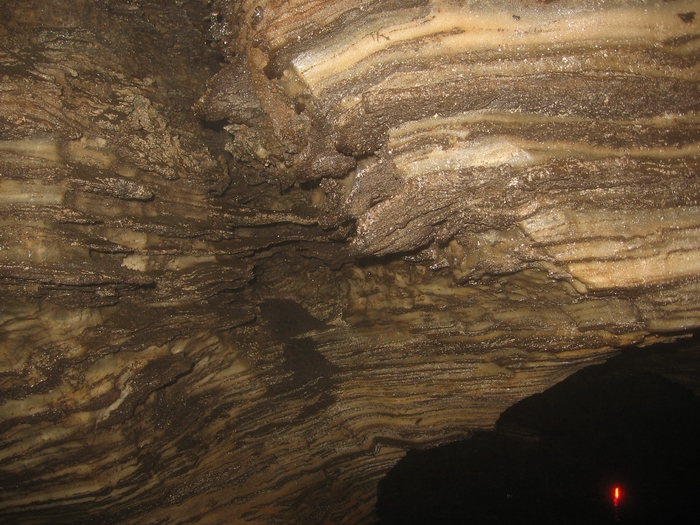 More banded marble. Popsicle stick marker in distance.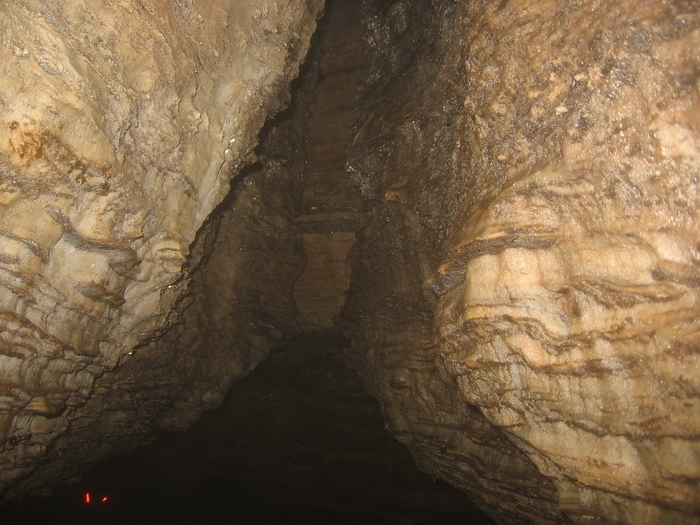 Micks popsicle stick markers for size reference.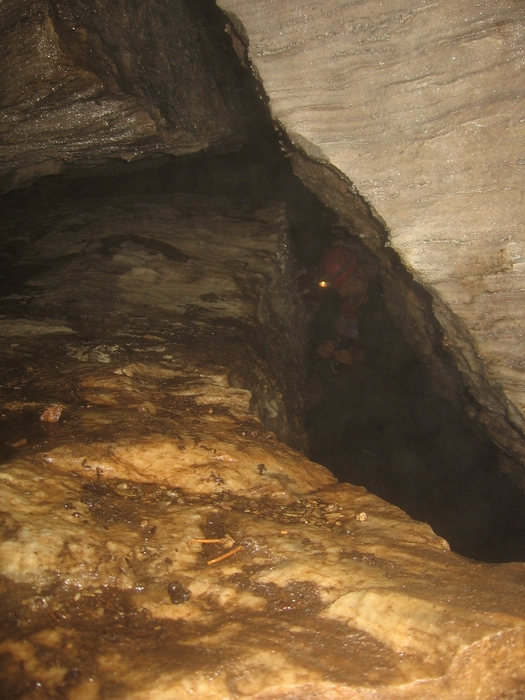 Near the upstream main sink point.

Check out my Caves of Ontario website.
Homepage
www.ontariocaves.com

You can contact myself Jeff at
Jeff@ontariocaves.com